MEDICAL TOURISM IN USA
---
Each year, more and more citizens travel abroad for receiving medical services. Their main drive is absence of insurance policy covering fully or in part the cost of required medical procedures in the resident country. However, there is another side of the medal, as they say. According to recent data, a considerable amount (about 60 to 85 thousand) of foreign patients chooses the USA among other countries to obtain highly qualified medical services.
The US medical industry of all others has developed and actively applies a great number of advanced medical technologies. This is why health care system of this country justly deserves to top the rating list of the leaders of international medical tourism. As individual experts inform, the largest number of scientific medical research studies in the world are conducted in the USA. Since 1975, Nobel prizes have become a traditional award for American medical scientists, who become laureates more often than nominees from other countries. Consequently, US medics employ the whole range of the most vanguard technologies and innovative medical equipment.
There are few procedures or treatments that aren't offered, with everything from general surgery to joint replacements and hair transplantation available. Anesthesiology, cancer treatment, dermatology & plastic surgery, digestive disease, endocrinology & metabolism, head & neck, heart & vascular, neurology, ophthalmology, orthopedics & rheumatology, rehabilitation, surgery, urology & kidneys, wellness & prevention are advanced developed areas of medicine. In the USA both private and public clinics provide a wide range of quality and effective services. The two leading medical centers in the USA offering such services to overseas tourists are the Mayo Clinic and the Cleveland Clinic.
Quality services and high attendance standards of elite medical centre Cedars-Sinai Clinic are also demanded among wealthy overseas patients. Especially the ones from the CIS countries. Many of them come to this medical centre for delivery and gynecological treatment. Besides, many patients from Western Europe and Japan come to the USA for undergoing reproductive programs, in particular, with donation and surrogacy. And this is despite the fact that the cost of IVF and surrogacy in the USA is the highest in the world. Probably, most potential parents are attracted by the possibility to receive US citizenship for their children born in the USA. A significant plus is also the liberality of legislation in most states in regard to surrogacy programs even for people with non-traditional sexual orientation.
It is also worth noting that it was in the USA that the Joint Commission Organization (JCO) was established for accrediting health care institutions. It designed the most perfect system of assessment of the quality of medical services for today. This well-reputed organization has also established its international subsidiary, Joint Commission International (JCI) assessing the quality of medical service of patients outside the USA.
Best Traveling Time : March, April, May, September, October
---
When it comes to medical tourism, the USA has been cited as the main reason why people are leaving for other countries. They cite the high prices as the biggest reason why they are looking for treatments in other countries.
While this may be the pervading train of thought, the fact is that hospitals in the USA are still some of the best in the whole world. It holds a reputation for innovation, technology, esteem, and quality service.
In fact, data seems to suggest that Medical Tourism in America is a lucrative industry. USA has been known as a great destination for medical tourism. A previous report stated that approximately 40% of medical tourists wish to seek treatment from facilities that have advanced technologies. The high costs do not seem to matter to them.
The reputation of the USA's medical facilities is well-known. Whether it's neurological, cardiovascular, or oncology, there are many hospitals that people can visit. It also stands as a promise of exceptional care whose standards would be higher than the countries people originated from.
Here are some of the best hospitals in the USA that people can visit for medical tourism.
---
---
HOSPITALS & CLINICS
---
Let's start at the top. The Mayo Clinic takes the prestigious spot as the best hospital in America. In terms of adult care and pediatrics, the procedures done are constantly ranked highly. These are in terms of adult specialties as well as procedures and conditions.
The Mayo Clinic is a teaching hospital. However, it is also very well known for its surgery and medical expertise.
In truth, the number 1 ranking of the Mayo Clinic is based on a number of things. First, is its impeccable reputation for care. It also includes the safety practices for patients, mortality index, technology, patient services, and more.
The experience of the physicians there is also top notch. Established in 1889, it has continued with its mission of providing excellent healthcare while also improving the quality of medicine they practice.
---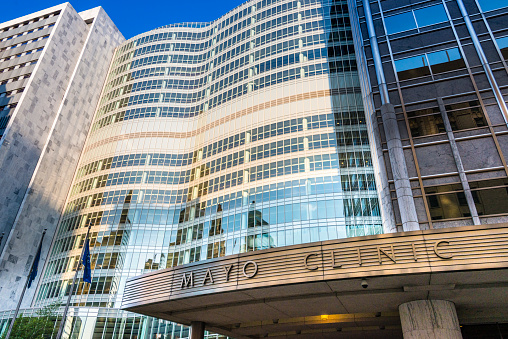 ---
In terms of specialties, the Mayo Clinic has always ranked on top:
Number 1 in Diabetes, Gastroenterology, Neurology and Neurosurgery, Gynecology, Geriatrics, and Nephrology.
Number 2 in Cardiology, Orthopedics, Urology, and Pulmonology.
Number 3 in cancer
Number 4 for ENT
The teaching facilities are also something to note. For instance, their Department of Endocrinology is one of the largest facilities of its kind in the whole world. They also have more than 50 research facilities for multiple diseases and conditions such as Alzheimer's and kidney disease just to name a few. There are a few innovations that have come forth from the bosom of the Mayo Clinic. These are the total hip replacement surgery and the heart-lung bypass machine. If you stay at any of their facilities, they have a well-thought out experience that includes exercise, diet, and practices that are both for the body and the mind. They also have a facility that treats athletes. Each year, more than a million patients come to the Mayo Clinic for treatment. Suffice it to say, the Mayo Clinic offers the best services. If you want to get the most out of your money, and have positive results too, the Mayo Clinic is the place to be.
Cleveland Clinic is a general and surgical hospital. It takes the second spot in the Best Hospitals Honor Roll list, right after The Mayo Clinic. However, don't let the second spot take any shine off of the Cleveland Clinic's services.
It is nationally ranked for 14 adult specialties and 10 pediatric specialties. Its high performing ranks come in for 1 adult specialty and 10 procedures or conditions.
Just like the Mayo Clinic, the Cleveland Clinic is also a teaching hospital. Its campus is massive, housing 44 buildings that each specialize in a procedure or condition. It includes a cancer institute, a cardiovascular center, an eye institute, pediatrics, geriatrics, and diabetics.
In total, the Cleveland Clinic comprises more than 10 hospitals and almost 20 health service centers.
However, people really visit Cleveland Clinic for their heart procedures. In fact, this hospital sees the most heart patients every year in the whole USA.
---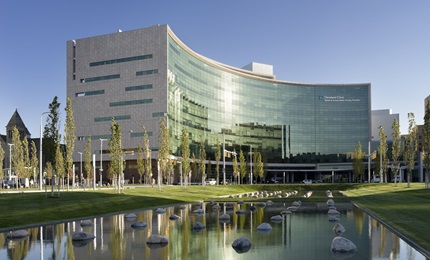 It also has a cancer center with everything that a cancer patient may need. They employ art and music for therapy, and even have a dedicated resource center for families and patients. For those going through chemotherapy, they provide free wigs for those who suffer from hair loss.
They are also well-versed in organ transplants. They have transplanted more than 700 organs in a year alone, and range from heart transplants, lung transplants, liver transplants, and even pancreas transplants.
Their sports treatment services are focused on the brain. Their sports medicine staff work closely with neurologists and help treat patients who have concussions. They even have a center dedicated to concussions.
The Cleveland Clinic has also helped innovate several procedures such as the coronary artery bypass surgery and the first ever larynx transplant just to name a few.
For those seeking treatment for cardiology and heart surgery, the Cleveland Clinic is the best hospital to go to.
---
The third on the Best Hospitals Honor Roll List is Johns Hopkins Hospital. They are nationally ranked in 15 adult specialties and 10 children's specialties. They are ranked quite high in as much as 8 different procedures or conditions.
The common thread with the top three hospitals in the USA is that they are all teaching hospitals. Their campus has research facilities for urology, a children's center, a comprehensive cancer center, and an eye institute to name a few.
This hospital was also founded a while back, in 1889. Throughout the years, they have improved their quality of care by ensuring that the patient's experience is fine tuned. For instance, they are using a new technology that has taken away the need for overhead paging. Without the paging, it ensures a quieter and more peaceful environment for the patients.
---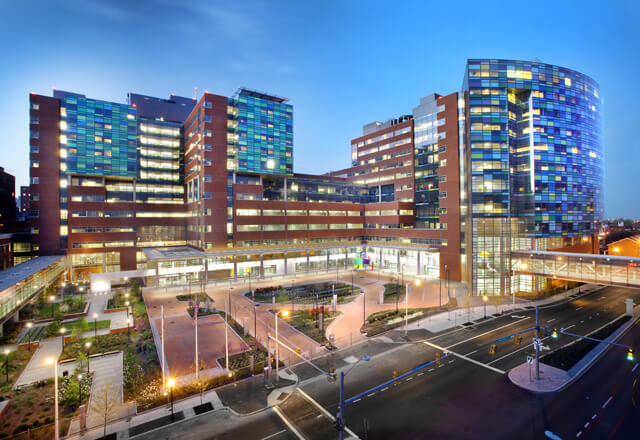 In terms of innovation, you can look no further than to their Center for Music and Medicine. In it, they use music as a therapeutic instrument for diseases like Parkinson's and even dementia.
They have also worked with their own Peabody Institute to create a facility for musicians who are suffering from issues like carpal tunnel syndrome and hearing loss.
In terms of research, they are constantly researching various areas like the science of the brain, engineering of cells, diabetes, and genetics.
Johns Hopkins is well known for the various innovative procedures that they have come up with. These include procedures like renal dialysis and the rechargeable pacemaker for one.
For those seeking treatment for a range of ENT issues, Johns Hopkins is the best at this field.
---
If you are looking for the best hospital for cancer, look no further than the University of Texas MD Anderson Cancer Center. It is nationally ranked in 8 specialties in total, both for adults and children. It also performs highly in 3 adult specialties and 2 children's specialties.
This cancer center was established in the early 1940s. Since then, it was already focused on cancer research, prevention, and of course treatment.
It has a number of multidisciplinary clinics. These are usually where people receive treatment from. Their Colorectal Center for example handles all the cancers related to the colon, rectum, and anus.
The Lyda Hill Cancer Prevention Center on the other hand handles the more general cancers such as skin, breast, and lung.
---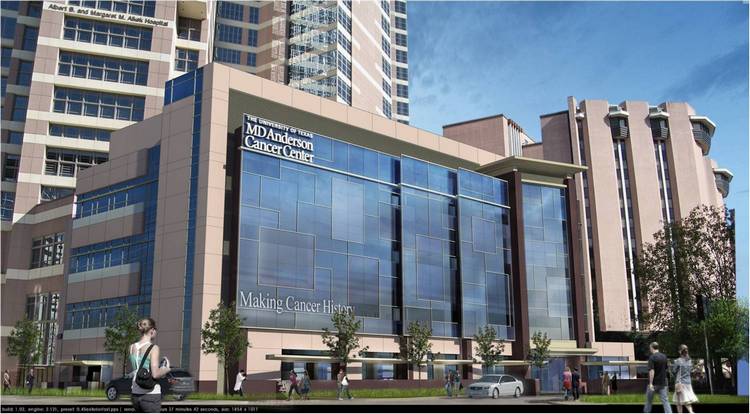 They even have services for specialized circumstances. For instance, they offer services that can help cancer patients get off tobacco.
Their cancer treatments are buffeted by innovation and hi-tech equipment. For colorectal cancers, they use robotic and laparoscopic tools that are minimally invasive. They also do radiation therapy, proton therapy, and targeted chemotherapy.
They continue to work on ways for prevention as well. In 2012, they launched a program that would greatly help people detect signs of cancer quickly. This program is also helping to buffet other cancer research initiatives such as co-clinical trials and their cancer genome laboratories.
---
Last but not the least comes the Mount Sinai Hospital. It ranks as number 14 on the Best Hospitals Honor Roll List. For 11 adult specialties and 4 children's specialties, it is nationally ranked.
They are also ranked highly when performing 1 adult specialty and 9 different procedures or conditions.
While it is not at the top like the other hospitals on this list, in terms of geriatrics, it is number 1.
---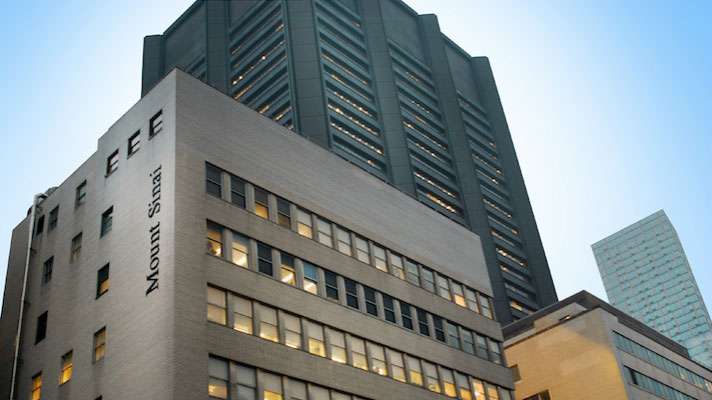 The hospital comprises 7 different hospitals. One of them is the Martha Stewart Center for Living, which has their division for Experimental Diabetes and Aging. This specific program is unique to the whole USA.
Apart from geriatrics, they also take in the most patients with inflammatory bowel disease than any other country in the USA.
In terms of innovation, Mount Sinai Hospital has contributed numerous procedures. For instance, they were the first hospital to successfully do a composite tracheal transplant. They were also the first hospital to do the first ever blood transplant into a fetus' vein.
It's Your Call
No matter what your condition or need is healthwise, you can get the best healthcare in the United States. Just set up a call with any of the known health care providers and facilities listed above. And, while you're getting your physical treatment in the United States, you can also tour around the place as part of your mental and overall soul treatment.