MEDICAL TOURISM IN THAILAND
---
Thailand is consistently ranked as one of the top countries for medical tourism. In fact, due to its popularity, it is poised to grow by 14% annually.
This popularity has been around for some years. In 2014, Thailand was the number one medical tourism destination by sheer mass of patients alone. In 2017, the number of foreign patients who sought out medical care in Thailand was upwards of 2 billion.
A couple of hospitals in the country are now positioned as industry leaders. The sheer growth and profit data is proof of this. These hospitals are Bumrungrad Hospital and several others in Bangkok.
Allow us to outline why Thailand is a prime choice for medical tourism. We hope that after you've read what we have to say that you'll consider Thailand as a destination for medical tourism.
What About Covid?
---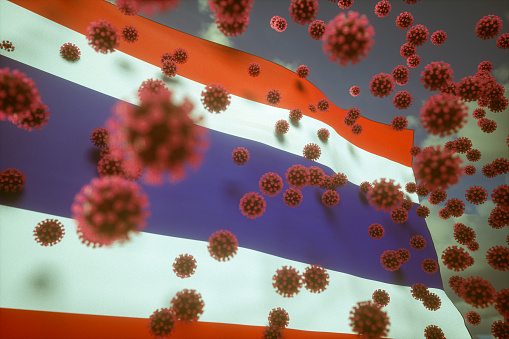 The first and most important topic to discuss right now is how the pandemic affects Thailand's medical tourism.
Despite the growing popularity of hospital and medical tourism in Thailand, they were not unaffected by the current pandemic. However, even with the cases, both the government and local populace have decided to push through with their medical tourism programs. This started last July.
This doesn't mean though that they are taking the virus lightly. It is quite the opposite. Thailand has implemented stricter control measures to help protect people against the disease.
Let's take a look at what the first batch of patients went through and the requirements they needed to comply.
---
Thailand's Medical Tourism - Covid Era
---
The first batch of patients were those who wanted fertility and plastic surgery treatments. They are allowed to travel with three companions max.
These patients who arrived via airplanes were required to have an appointment letter with a doctor from Thailand. They were also required to have the necessary documentation from the Thai embassy from where they came from and a negative Covid test.
Upon arrival and departing, a set of tests would be carried out again.
Currently, a total of 62 hospitals are working together in this government program. For those coming in for medical tourism, hospitals will be directly handling the quarantine process. Certain quarantine facilities in the hospitals have also been built.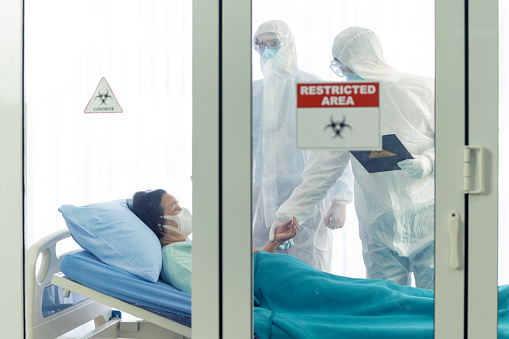 After patients receive their treatment, they will be required to be quarantined again for another 14 days. When that has been completed without any red flags, they can travel throughout Thailand if they wish, with government-planned local tours available.
As you can see, Thailand's government and hospitals are treating their medical tourism with the utmost thought and care. Their steps create a safe environment for people to seek treatment and after, even go on a vacation of sorts.
Apart from the many hospitals, Thailand is also home to many sights and experiences. These include beaches, palaces, ancient ruins, and even Buddha temples.
More About Medical Tourism in Thailand
---
Medical tourism in the "Country of Smiles" has been literally skyrocketing. Medical centers of Thailand are supplied with innovative equipment, and doctors have received a very high level of training. Patients are accommodated in comfortable luxury-class wards and are surrounded by care and attention of medical personnel since the first days of stay. Moreover, the cost of medical services in the best Thai clinics is substantially lower than in Europe (by 60-70 % and even more). This is why Thailand more and more often receives patients from the USA, Australia, Japan, and West European countries.
Scores of private medical centers operate in Thailand, including network institutions targeted exclusively at foreign patients. These centers offer foreign patients a wide selection of checkup and treatment procedures in cardiology and cardio surgery, orthopedics and traumatology, plastic surgery and aesthetic medicine. Such procedures as plastic surgeries, addiction treatment, laser vision correction, and transgender surgeries find a ready market.
Oncologic diseases checkup and treatment is one of the popular fields which has been rapidly developing within the recent years. Medical centers of Thailand apply cutting-edge methods of radiation and chemical therapy and provide psychological support to patients during the treatment and rehabilitation process.
Diving-related diseases are also successfully treated in Thailand, in particular, decompression disease of divers. Patients are accommodated in a single ward being oxygen chamber, where you can stay without a mask and watch TV during the treatment procedure.
Treatment may be complemented with further rehabilitation and replenishing of vital forces at local spa resorts. They offer their guests ancient Thai methods along with orthodox Western machine methods combined in one-of-a-kind programs designed for recovery, immunity strengthening, relaxation, and increasing vital tonus.
Best Traveling Time : November to January
---
What is Medical Tourism in Thailand Known For?
---
Up to now, we've spoken about the benefits and advantages of heading to Thailand for medical tourism. Now, let's take a look at what procedures and treatments are popular there.
---
Which Hospitals Should You Go To?
---
Let's take a look at several hospitals that you can go to for the common Thailand procedures covered above. Bear in mind that these are only suggestions and that you should thoroughly do your research on which facility to go to depending on your needs.
---
Is Thailand a Go?
---
We have outlined what makes Thailand a top contender in the Medical Tourism industry. If you need or want to undergo any of the procedures that Thailand is known for then it's worth giving some deep thought.
There are many available Thailand Medical Tourism Packages being offered by hospitals and other agencies. It will be less stress and hassle for you. If the Medical Tourism in Thailand and the packages being offered interest you so much, you can go ahead and check with the known hospitals for your appointment.