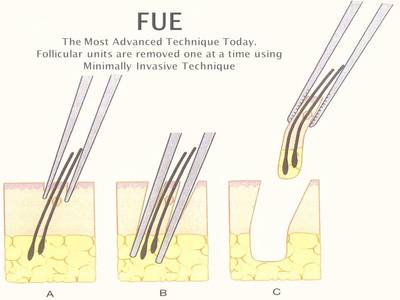 Statistics from American Hair Loss Association have it that two-thirds of American men are bound to experience some degree of substantial hair loss before the age of 35, and 85% of men would have significant hair thinning by the age of 50. If the saying that, "Life is too short to have a boring hair", is right, then you may have to act fast and correct that fast receding hairline of yours and other forms of male pattern baldness, through hair transplantation.
You search online, and find the cost of hair transplant in the United States to be too high and way above your budget; you do not need to worry because MedicAbroad is here with a pocket-friendly solution while ensuring you receive quality medical care.
MedicAbroad is a US based medical service provider and a leader in the medical tourism industry, with a mission to link patients with a suitable and affordable health facility abroad, delivering quality service. In line with our mission statement, MedicAbroad is offering you an opportunity to do your Hair transplant surgery in Turkey at a very low cost, because Turkey is the World's leading destination for male hair restoration with updated facilities in European Standard.
COST COMPARISON
With MedicAbroad solutions you do not have to "break the bank" to have your Hair transplantation procedure because there is a huge difference in cost of hair transplant in the United States as compared with that of Turkey:
•    US-based hair restoration clinic, Bosley, offers 3000 hair grafts at the rate of $6.5 per graft, with the procedure being $19,500 and  before and after treatment medications that adds another sum of $2,500 to the total cost.
In Turkey, MedicAbroad hair restoration clinics offer similar number of graft transplantation along with round trip international flight from New York to Istanbul, 3 nights five star accommodation and VIP transportation services for  sum of $4,390 only, which represents 80.04% cost saving.
•    The average cost of hair transplantation in Turkish clinics ranges from $1,900 to $3,200 as compared to US hospitals, such as Bosley and Bernstein Medical whose average price hovers around $12,000 to $30,000
•    Some Turkish Clinics give free PRP treatment as part of the packages on offer.
•    Enjoy as much as 50%-80% in cost savings when you do your Hair transplant surgery in Turkey instead of having it in the United States.
WHY MUST I TRAVEL TO TURKEY?
•    The difference in cost savings run into thousands of dollars, thereby putting more money into your pocket is one of the main reasons to have your operation done in Turkey.
•    Join the ever-growing list of Americans traveling out for their medical care, due to high medical treatment cost and a long waiting list in the US.
•    Enjoy high-quality and internationally recognized medical care, easy to access modern facilities, hygienic and with international norm clinics/hospitals, luxuries service before and aftercare.
•    Enjoy the historic and modern sights, one of the best and most famous cuisines in the world, traditional and modern music, art and the warm hospitality of Istanbul as you mix business with pleasure.
 HAIR TRANSPLANT PROCEDURES
All forms of modern hair transplant procedures, for male pattern baldness, are carried out in Turkey, and include but not limited to the following:
•    HAIR TRANSPLANTATION WITH FUE METHOD
•    HAIR TRANSPLANTATION WITH PRP
•    SOLO PRP TREATMENT
•    HAIR RE-GROWTH FACTOR
•    HAIR MESOTHERAPY
•    HAIR VACCINATION
•    ROBOTIC HAIR TRANSPLANT
WHY USE MedicAbroad? 
•    We guarantee that your treatment will be handled by world-class Surgeons working in Hospitals with excellent facilities, and well-trained support staff.
•    We provide our clients a safe and enjoyable travel experience while having your best treatment abroad which eventually leads to a satisfaction and unforgettable experience.
•    Our service not only includes recommending destination and health facility, but also arranging flight, VIP Airport greeting and transfer to a hotel, guest house, or hospital
•    Carefully selected hotels or guest houses for MedicAbroad customers are picked for their maximum satisfaction and needs regarding quality and location.
•    We ensure that selected Hospitals are accredited locally and internationally (for example, Joint Commission International) and others.
•    Doctors and specialist are recommended based on their internationally accredited certifications and backgrounds.
HOW DOES IT WORK?
Be Informed …
Find through our website, extensive information on health care providers as well as various medical and aesthetic treatments through our website or specialists. Visit us at: www.medicabroad.com  for more details.
Search & Compare…
Search and compare high-quality treatments, internationally accredit hospitals and doctors for your medical needs.
Contact Medical Facilities…
Fill in our contact forms to get in touch with us and request a free quote from your preferred hospital.
Travel Arrangements …
We offer flight, hotel, transfer, translation and interpreter services for your medical trip abroad.
None Stop Support…
Our dedicated staff will assist you through email or phone before, during the medical procedure, and after your medical trip.
Watch Our 'How Does It work' Video: https://www.youtube.com/watch?v=_NM_9KNuBuw