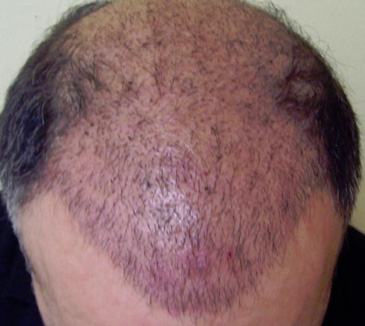 The new way to determine tourists in Turkey is not only seeing them carry selfie sticks, maps or cameras hanging around their necks,  but also look for the black terry fabric headbands and a significant triangle of red spots on their scalps. Every year more and more male visitors adopt this fashion. Of course, they'll enjoy the beauty of Istanbul's sightseeing, but they're actually here to get their hair back.
Many patients from abroad visit private clinics in Istanbul to get their hair transplant surgeries.
Majid Abo Ela, a Saudi tourist, says he started losing his hair about 12 years ago.
"I'm still young so I need to look good" the 38-year-old says.
Majid is here with his two friends who also will have the same procedure done as part of a three-day hair transplant and tourism package deal.
"You can pay around $3,000 to have around 3,000-4,000 grafts of hair implanted. It's a very reasonable price and it's a lot cheaper compared to Europe and U.S.A.," Mohamad Abdalla says.
"We can enjoy our time in Istanbul while having our hair restored and go back home as a new and more confident person after having a great vacation, so it's two things in one."
Booming industry
The friends are among the many patients who have hair transplants done in Turkey every day. According to Dr. Hamdi Gul, the managing physician at a private clinic specializing in hair transplants, who says those patients in particular bring in nearly half a billion dollars a year, contributing to the country's $7 billion medical tourism industry.
The procedure involves removing grafts or hair follicles from a fertile part of the scalp which is called the donor part, often the back of the patient's head above the neck. Then, they are implanted in the hair loss area. Dr. Gul says on average the operation takes about five hours.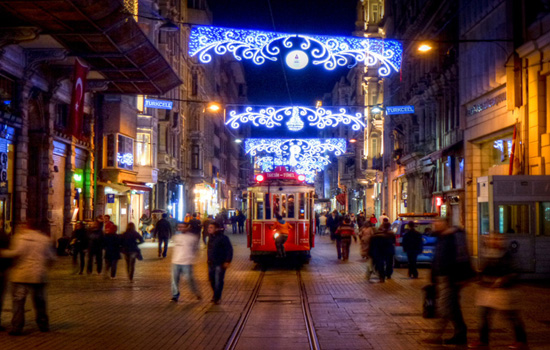 Why are patients choosing Turkey for hair transplantation?
One of the reasons for the recent explosion in the procedure, Dr. Gul says, is Turkey's proficiency in the field, new hair transplant technology and affordability, and also great vacation options.
Turkey is already well-known for its booming medical tourism in other treatments including in vitro fertilization, organ transplantation, cardiology, ophthalmology, dentistry as well as plastic surgery.
One of the reasons for Turkey's growing medical tourism industry is that the Turkish government also greatly supports the industry by providing both financial and political support to hospitals, clinics and medical tourism facilitators.
Metrosexual movement
There is a new cultural shift towards metro sexual movement "Men are following women in this area and starting to track the trends," Dr. Gul adds, noting that in recent years there's been a shift toward more rhinoplasty in addition to hair transplants.
Men are competing closely with women in terms of plastics surgeries such as nose jobs, he says. And rapidly growing communications on social media is the leading factor shaping this trend.
Friends, Mohamad and Majid, visit the most attractive touristic spots of Istanbul during their medical tourism experience.
"Men who didn't take care of themselves up until now are more keen and having faster access to follow other men from other countries in terms of fashion. When they see their role models on social media, they realize: Why don't I take care of myself? Why don't I look like that? " Karim says.
There is a variety of medical and cosmetic services for men who want to pay attention to their looks, even in countries where men are considering themselves to be macho.  All barbershops in Turkey offer waxing and facial masks as part of their regular services.
MedicAbroad.com is a medical tourism company that provides access to treatment facilities around the world which includes also hair transplantation and plastic surgery treatment in Turkey. Hair transplant treatments include the latest techniques in hair restoration such as hair cloning, robotic hair transplantation, and stem cell/PRP therapy.
A medical treatment package is comprised of treatments, flights, and accommodation, interpretation, concierge, transfer as well as daily tours.
MedicAbroad's hair transplantation patients for Turkey make up a significant portion of its business
MedicAbroad is a US based company and majority of its patients for hair transplant is from the US and Canada. Others come from Gulf countries, Europe and Asia.
MedicAbroad managing partner Mr. Canip Erim says, "Northern Africa is also a fast growing market for hair transplantation demand and it will be our next target market'.
Majid Abo Ela is all excited about his new hair.  He says; he had the procedure done for his wife but she doesn't know yet.
He says, "It's going to be a great surprise for her, you know, all women like younger guys."