Cardiology Tourism: Go Abroad for a Heart Surgery
Cardiology is becoming one of the most important medical practices in the whole world. A report from the World Health Organization (WHO) has found that Cardiovascular diseases (CVD) currently sit as the number one cause for deaths throughout the whole world.
These include things like heart and blood vessel disorders, rheumatic heart disease, and coronary heart disease just to name a few.
Four out of five CVD related deaths are mostly due to strokes and heart attacks. This roughly equates to more than 80% of all CVD deaths. These usually occur in people under the age of 70. Most of these occur in countries with low to middle incomes.
While most of these CVDs can be addressed via behavioral shifts, these can also be fixed by a variety of medical practices throughout the world. This is why cardiology abroad is becoming a more viable and important option for people suffering from CVDs.
Why Get Treatment Abroad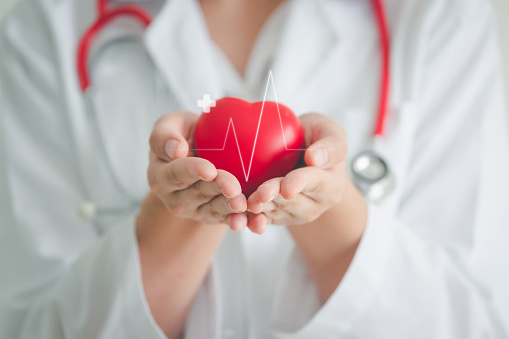 Costs
Medical tourism is becoming more and more common these days. The fact is that treatments for CVDs are some of the most expensive procedures that people can get. This is where medical tourism comes in.
Originally, people left their country of origin to look for more affordable treatments. The prime example comes from people in the United States (US). Healthcare in the US usually costs more than people can handle.
That is why Americans eventually started looking for treatments abroad. Dentistry for example is now sought in Thailand. Dentistry work is 70% more affordable than the US, and 30% than in Europe.
The same goes for cardiology. Compared to the US, it is possible to save more money from seeking cardiology treatment abroad.
Quality – Equipment and Professionals
Nowadays, technology has caught up in other countries. Countries like Mexico and India are now utilizing the very best equipment. Thus, people are able to get more affordable cardiology procedures without sacrificing the quality of the treatment.
At the same time, cardiologists around the world are also becoming more experienced. Certain countries have doctors and professionals that have a reputation for being the very best when it comes to cardiology procedures.
Both of these mean that the level of treatment may be equal to what can be found in the US. If you live outside of the US, these treatments may be better than where you are from, but still not as expensive as you may think.
Memories
The fact that medical tourism costs a fraction of what it may be from certain countries like the US means you'll have more money to do other things.
Heading to Thailand for example will mean that you will not only have the best hospitals, affordable healthcare, and experienced healthcare professionals on hand. It will also mean access to resorts that you can enjoy.
In some countries, the cost of treatment is so low that you can enjoy a stay at a 5 star hotel as well. It is something that wouldn't normally be doable in the US for example.
Make a trip of it. Grab an affordable cardiology procedure for your health, and set out to see the sights and experience the culture for your health. Make a memory of it.
Focus on Foreigners
Certain countries recognize the popularity and importance of medical tourism. As such, they have geared their services towards foreigners. Some countries and hospitals will have foreign aids which mean you will not need to learn a new language as they can communicate with you directly.
This also means that they have geared their services to a level that you are familiar with. This means providing comfortable accommodations that you are used to for one.
Common Cardiology Procedures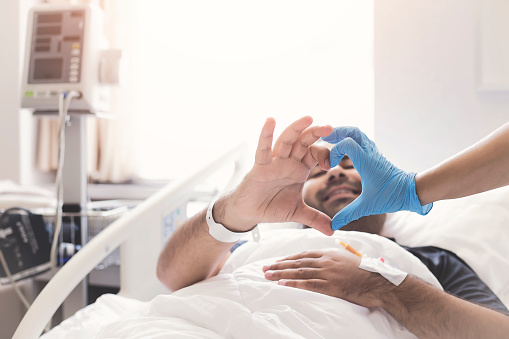 There are many cardiology procedures that can be had in other countries. Here are some of the most common cardiology procedures:
Cardiomyoplasty
Currently, cardiomyoplasty is an experimental procedure. However, it is steadily becoming a popular one for medical tourists.
In this procedure, skeletal muscles from the back, abdomen, and any other healthy areas are placed around the heart area. The main goal is to have these muscles aid a failing heart. Afterwards, a pacemaker is implanted which helps with the pumping action.
Bypass Surgery
Certain hearts could have blockages that could cause CVDs. If this happens, you will need to get treatment to clear up the blockages. One such treatment is the bypass surgery.
Doctors will utilize arteries and veins and reroute the movement of the blood there, usually away from where the blockage happens in your heart.
If you are experiencing chest pain or angina, bypass surgery will help ease this pain. It will also help return some physical activity.
In terms of fixing the blood flow to heart, a bypass surgery is the most effective and popular of the treatments.
Angioplasty
Another process to help out with blockages is angioplasty. This procedure is known by another name: balloon angioplasty.
As the name suggests, a balloon is placed within the part of the heart that experiences blockages. Then, this balloon is inflated. The result is that it makes certain areas of the heart are enlarged, fixing or removing blockages.
Catheter Ablation
This is another procedure that is slowly growing in popularity. In this procedure, a small medical device is inserted for people who are awaiting heart transplants. People who get this procedure will be healthier for longer, until they get the transplant.
The surgery is minimally invasive, with recovery periods short as well.
Best Countries for Cardiology Procedures
There are a couple of countries that you should look to if you are looking to have cardiology procedures.
Colombia
Located in the northern part of South America, Colombia is a great choice for any cardiology procedures. First of all, the environment includes peaceful rainforests, beaches, and even coffee plantations.
Environment aside though, their healthcare system has worked hard to establish itself as a prime medical tourism area. The procedures are quite affordable, with the quality of care being top notch. This goes double for cardiology procedures.
For comparison, if you were to get a heart valve replacement procedure in the US, the cost would almost reach $200,000. In Colombia? Would it be half? Maybe a quarter of it?
In Colombia, the same procedure would cost a little above $10,000. You could get around 16 to 17 heart valve replacements in Colombia than in the US.
Another example would be for heart bypasses. In the US, it costs more than $120,000. In Columbia, a little less than $15,000.
Apart from the costs, the quality of care can be compared to hospitals in Europe and the US. You'll have no trouble resting comfortably.
Colombia stands as a hub for advanced cardiovascular surgeries. Whether it is Bogota or Medellin, various cities in Colombia have made reputations for their medical tourism services.
India
Another country you should look at for Cardiovascular procedures is India. Visiting India, the dynamic topography lends itself to inspiring experiences and discovery. You can visit the mountainous region of the Himalayas, while also relaxing in the numerous beaches.
India's medical tourism front is just as impressive as its surroundings and offerings. Cost implications are the biggest feather in the cap of India when it comes to cardiovascular procedures.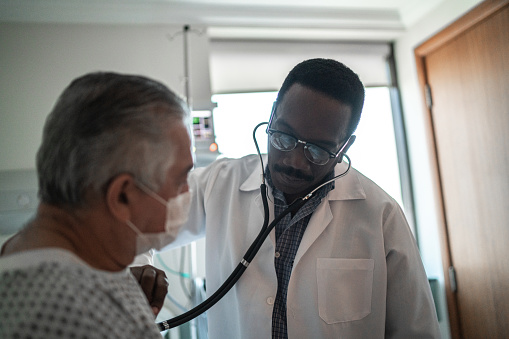 A heart valve replacement in India would go for more than $9,000. A heart bypass on the other hand would cost just a little less than $8,000.
Don't let the affordable costs fool you. These healthcare facilities utilize advanced and effective technologies in the field.
The healthcare professionals are also top notch. Cardiac surgeons have been screened to ensure that they are more than qualified to handle your cardiology procedure. You won't doubt the level of their work.
The success rate of cardiology procedures in India hovers just near 100% at some of their best hospitals.
Travel For Your Cardiology Procedure Now
We hope that all of these pieces of information have helped you decide to get your cardiology abroad.
It not only saves on costs, the quality of work is on par with some of the top nations. It also gives an opportunity to travel to various countries and enjoy the local culture and offerings.
Other countries that specialize in cardiology procedures include Spain, Turkey, and Thailand.
Travel abroad for your cardiology procedure now.
---